For over 40 years, we have been producing exquisite Italian delicacies, ready to be tasted and full of the good flavours of nature.
Let yourself be tempted by the authentic, intense and genuine flavours of nature. With Nova Funghi you can bring to the table a wealth of ready-to-taste specialities: mushrooms, artichokes, olives, asparagus, grilled vegetables and vegetable creams,, the perfect companions for all your creations and the perfect treat. You can taste the difference and the flavour immediately.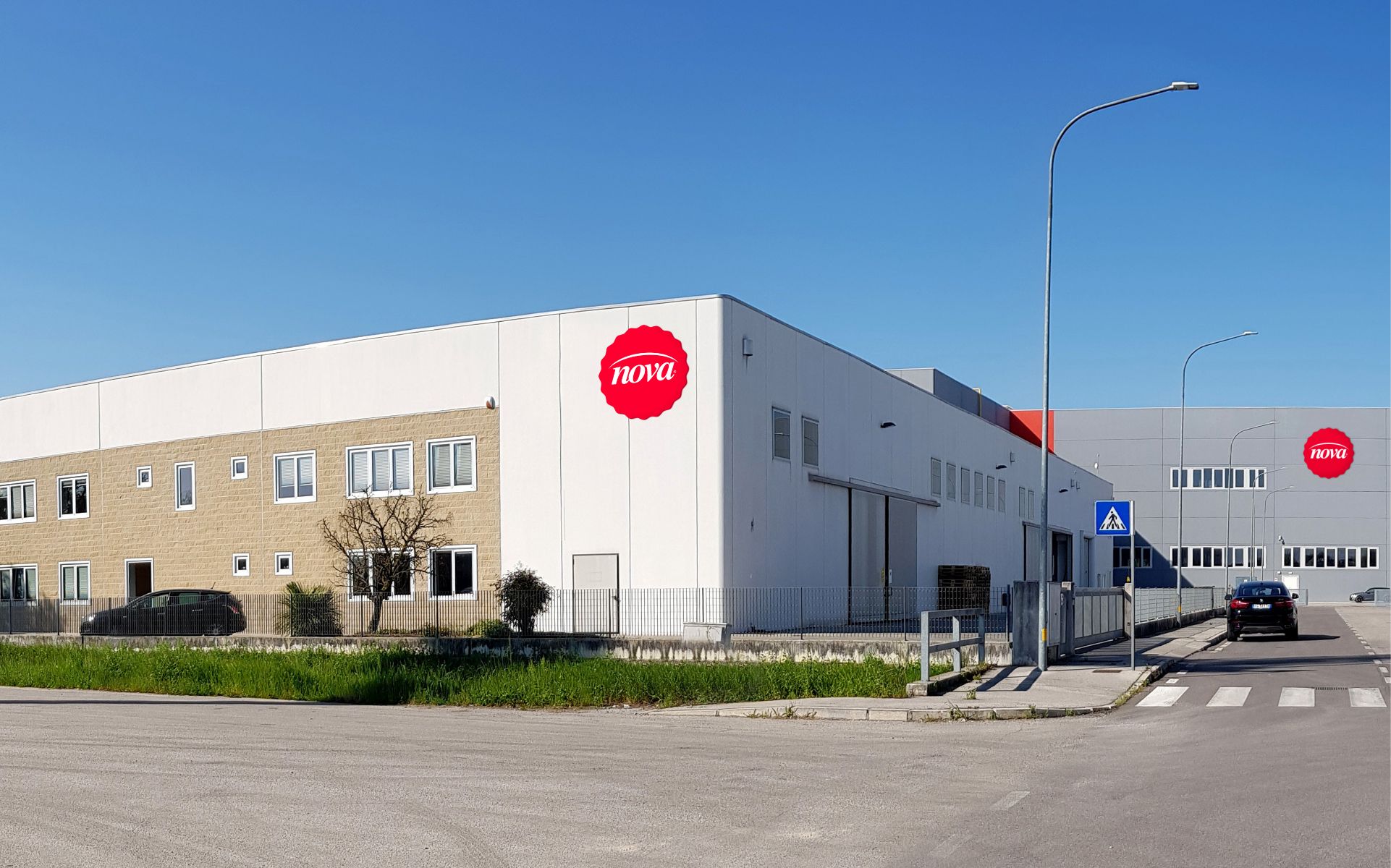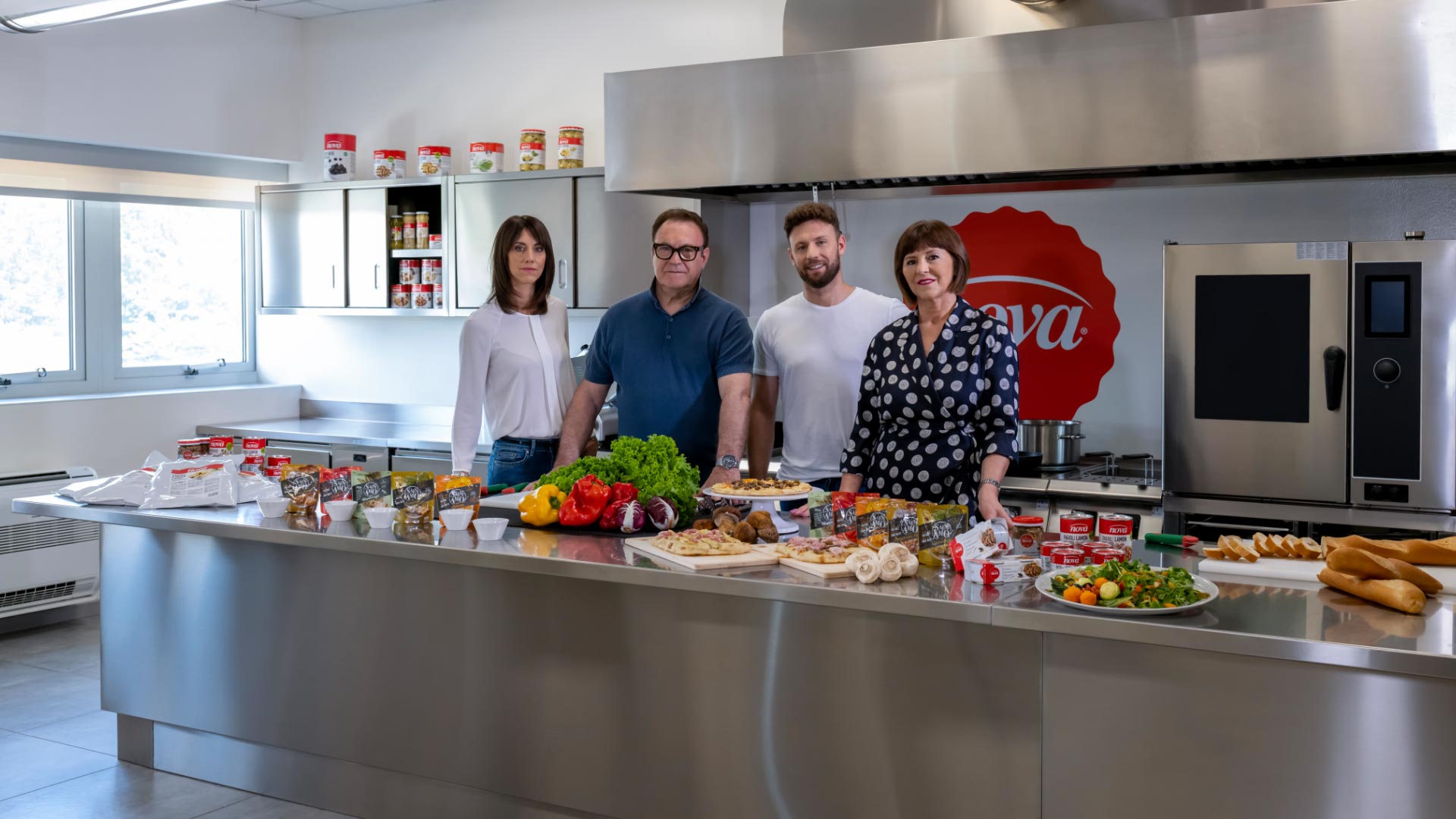 Our system: a quality guarantee
Food requires respect, precision and culture, because"we are what we eat". This is the philosophy with which Paolo Scapin founded Nova Funghi in 1980, creating a vast range of delicacies and a plethora of dedicated production lines.
We can proudly assert that our products are subject to strict and thorough checks, both at the very beginning and throughout the production cycle, thanks to qualified personnel and cutting-edge equipment, such as metal detectors, X-rays and optical sorting machines that can ascertain the presence of even the smallest foreign, non-organic bodies.
Our production process is well organised and can guarantee that raw materials are processed as soon as they arrive at the company. This ensures that, when the fresh mushrooms arrive a few hours after being picked, they are processed immediately and their genuine and crisp taste is preserved intact.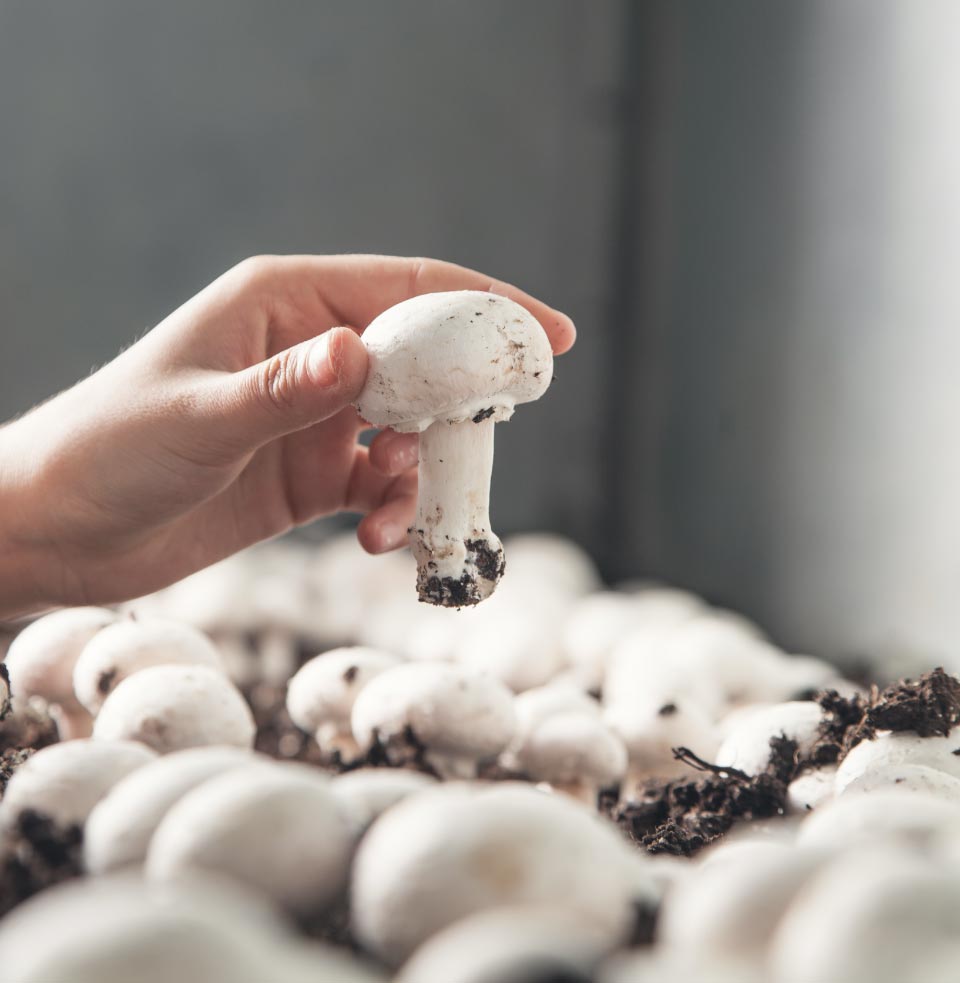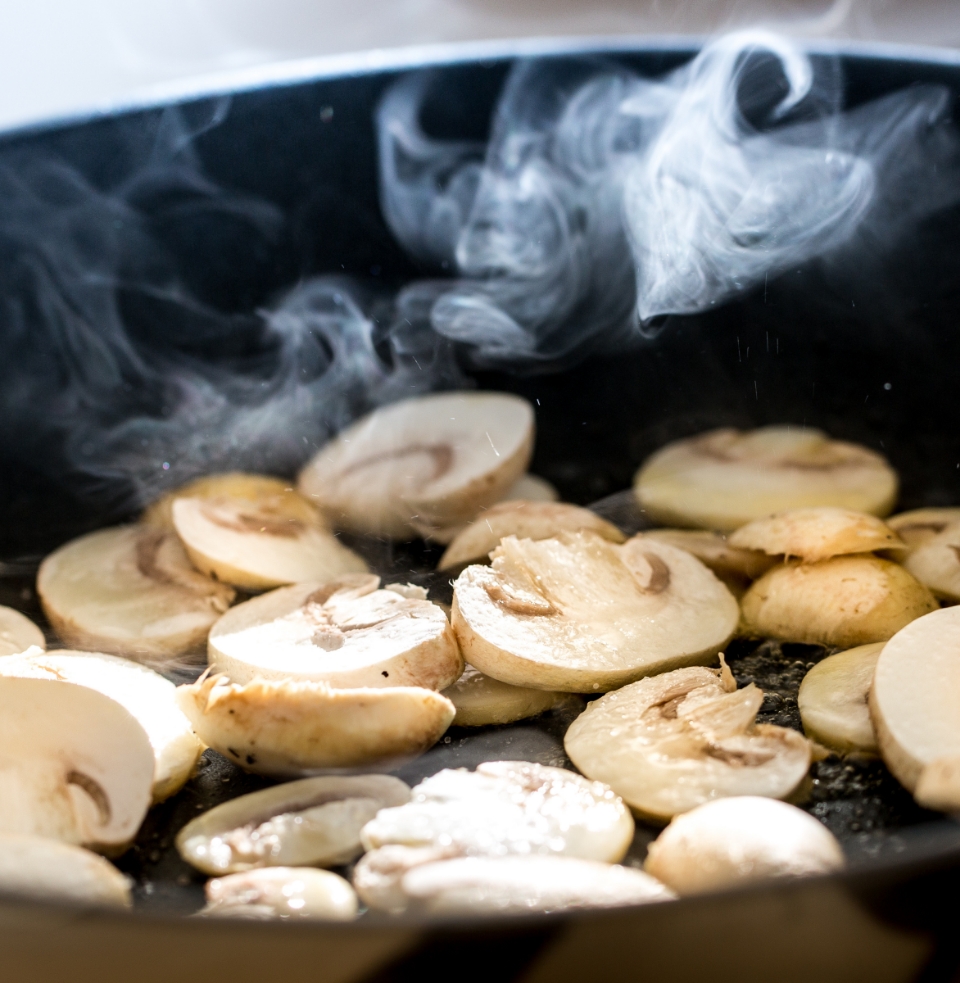 We should also point out that, during the processing cycle, the mushrooms are cooked with a special process, one of its kind, conceived by Nova Funghi. Our secret? Double stage steam cooking which is exactly what it says: the mushrooms are steam cooked in two stages in a process that is characterised by an immediate lowering of the temperature, thus optimising the mushrooms' cooking without stressing the product and preserving all its properties. This also makes it possible to preserve the mushrooms' fragrance and keep them from oxidising.
Once the cooking stage is over, the mushrooms are gently sliced by an H2O cutting machine. The product is not subjected to any additional stress and is then seasoned and transferred to the various packaging departments. At the end of the processing cycle, the mushrooms are sterilised. This operation guarantees a 36-month shelf-life and ensures that the mushrooms retain all their organoleptic characteristics.
Our history
1980
We reinvent sautéed mushrooms preserved in oil
It all started with a simple yet genius idea of the founder, Paolo Scapin: use an innovative process to can sautéed mushrooms preserved in oil. Therefore, by using a special in-the-pan cooking technique and a specific preservation process, we were able to make them available and accessible throughout the year.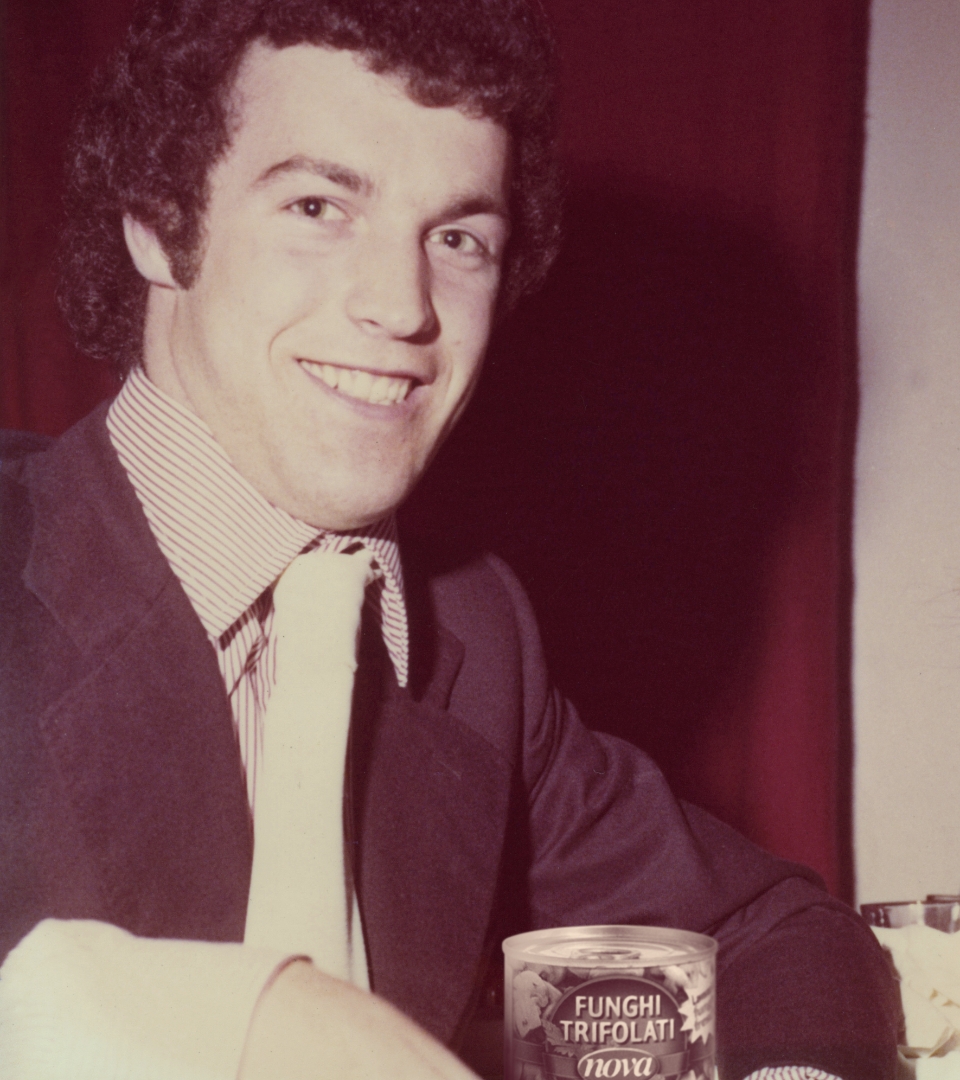 Our history
1989
The desire to grow in the wake of virtuous passions
From a small countryside artisanal laboratory, we moved to the plant of San Giorgio delle Pertiche, in the province of Padua. We started producing canned mushrooms under the Nova brand, intended for the catering sector. Our headquarters are still here. In fact, we are and have always been an Italian company, with close links to the territory and to passion for good food.
Our history
1995
The constant search for innovation: the pouches are here
We are always seeking new solutions that make our products handier, genuine and that best protect the natural flavour of mushrooms and vegetables. An innovative, high-tech production plant meant that we were the first company to package our products in pouches, a ground-breaking type of packaging that preserves mushrooms and vegetables with the use of less oil.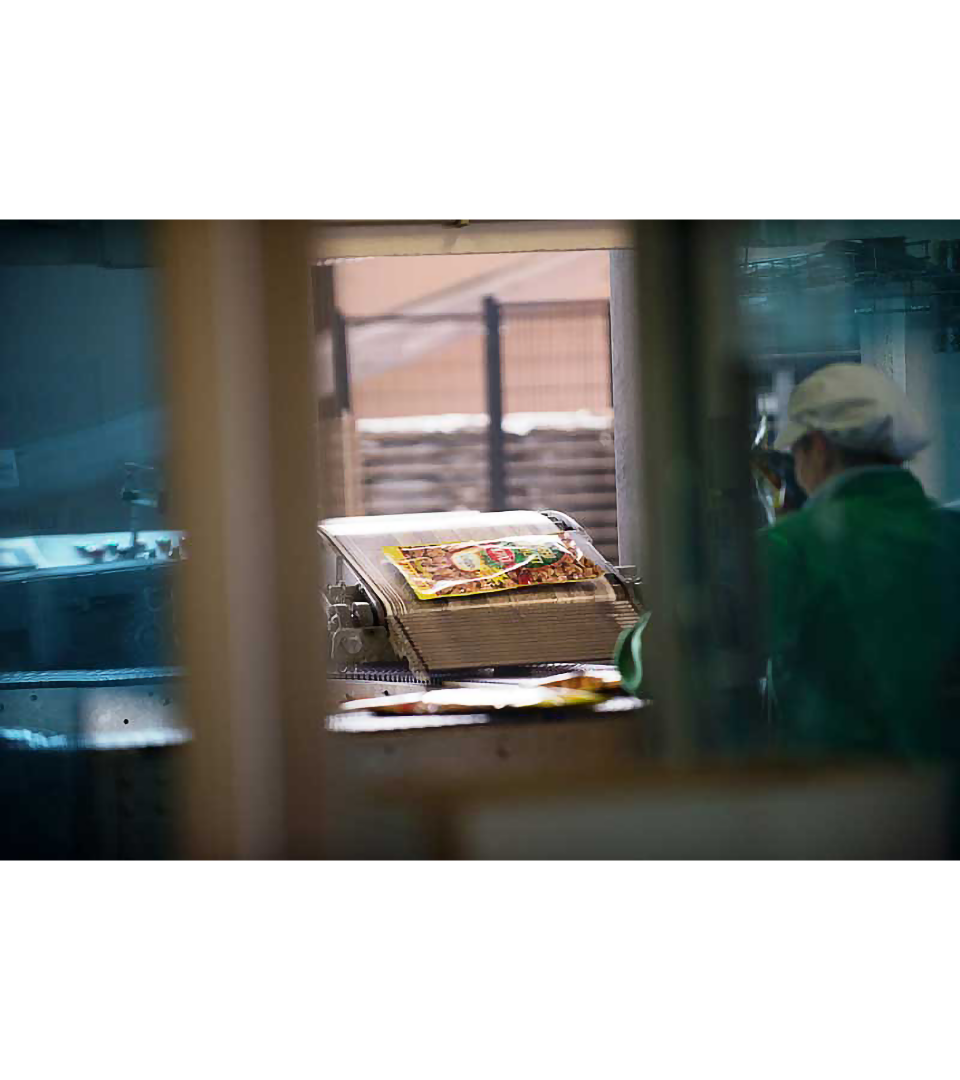 Our history
2000
We create new, highly successful recipes with all types of vegetables
Convinced by our experience and successful processing of mushrooms, the market started asking us for more products: that led us to expand our processing to artichokes, asparagus, olives, market vegetables and vegetable creams.
Our range was expanded with a wealth of delicious, ready-to-taste products, without compromising on the quality of the original recipes and the freshness of the natural ingredients.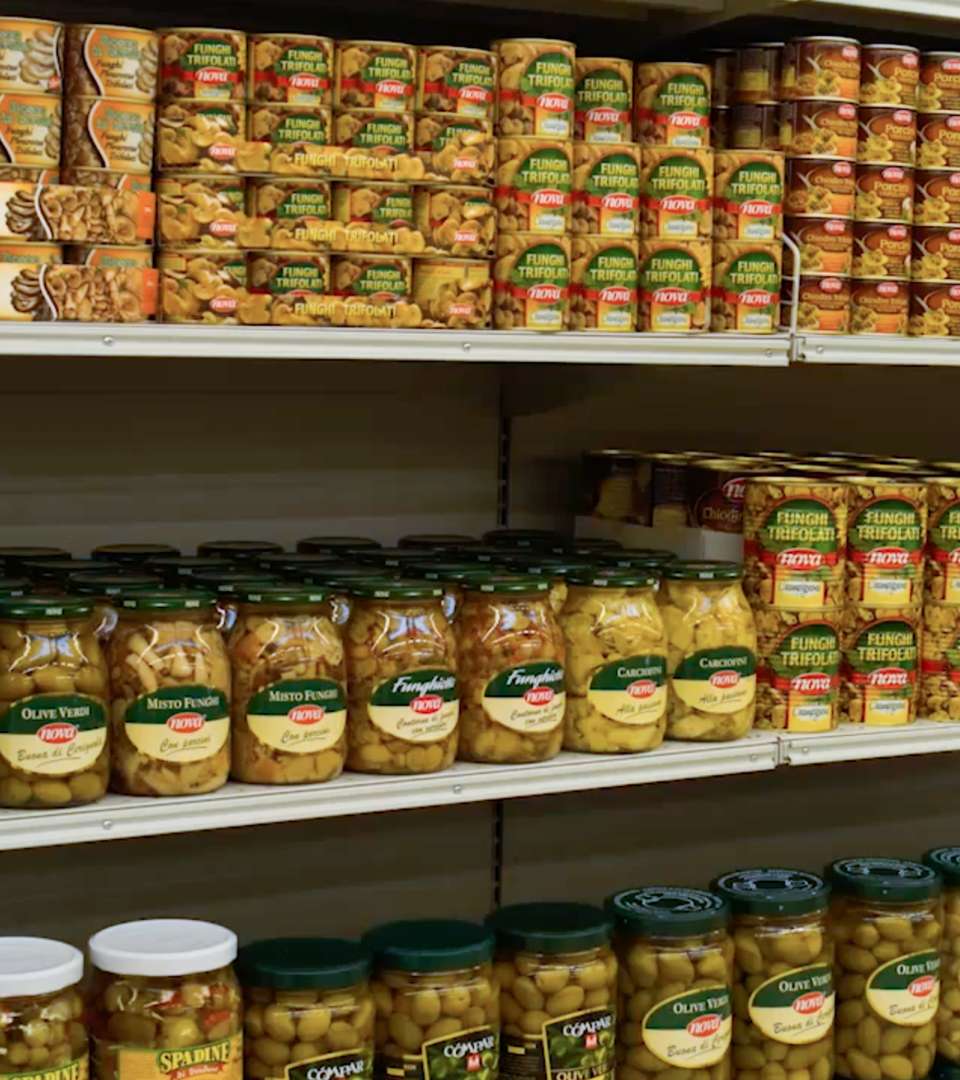 Our history
2003
Something to suit all tastes
Our products were more in demand than ever and entered new markets. To best meet the needs of each sector, we created several new brands: Compar for the catering sector and pizza restaurants, Fungrì, Bosco in tavola and Sapori di bosco for the mushroom lovers of large supermarket chains.
We also launched a new production service with private labels, backed by our extensive experience and excellent quality.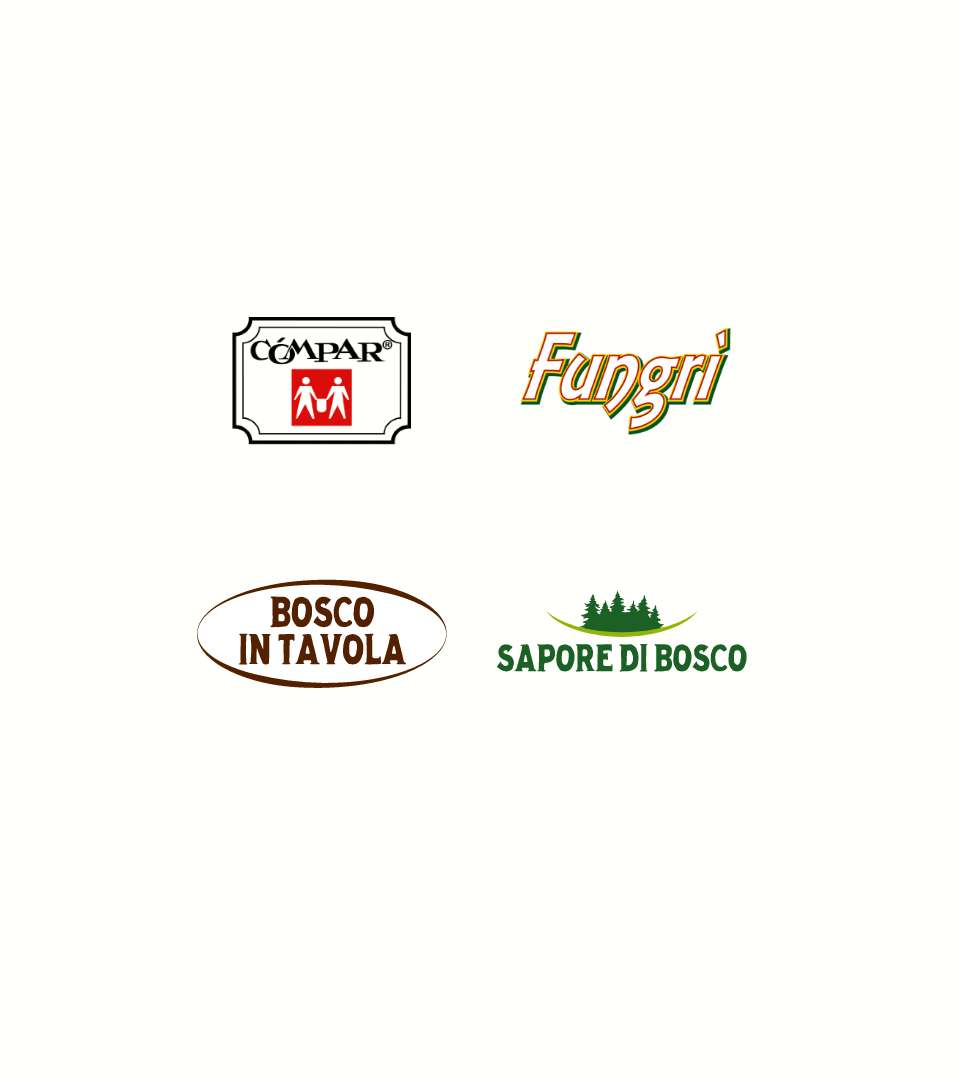 Our history
2014
Tastiness is now certified
Having obtained the ISO 9001 licence in 2012, the excellence of our processes was confirmed when we met the principal international standards for the quality certification of the production and supply chain: BRC (British Retail Consortium) for the UK market and IFS (International Food Standard) for large supermarket chains in Germany and France.
It was thus that our fame started spreading in other countries, where we now bring the authentic and genuine taste of our Italian products.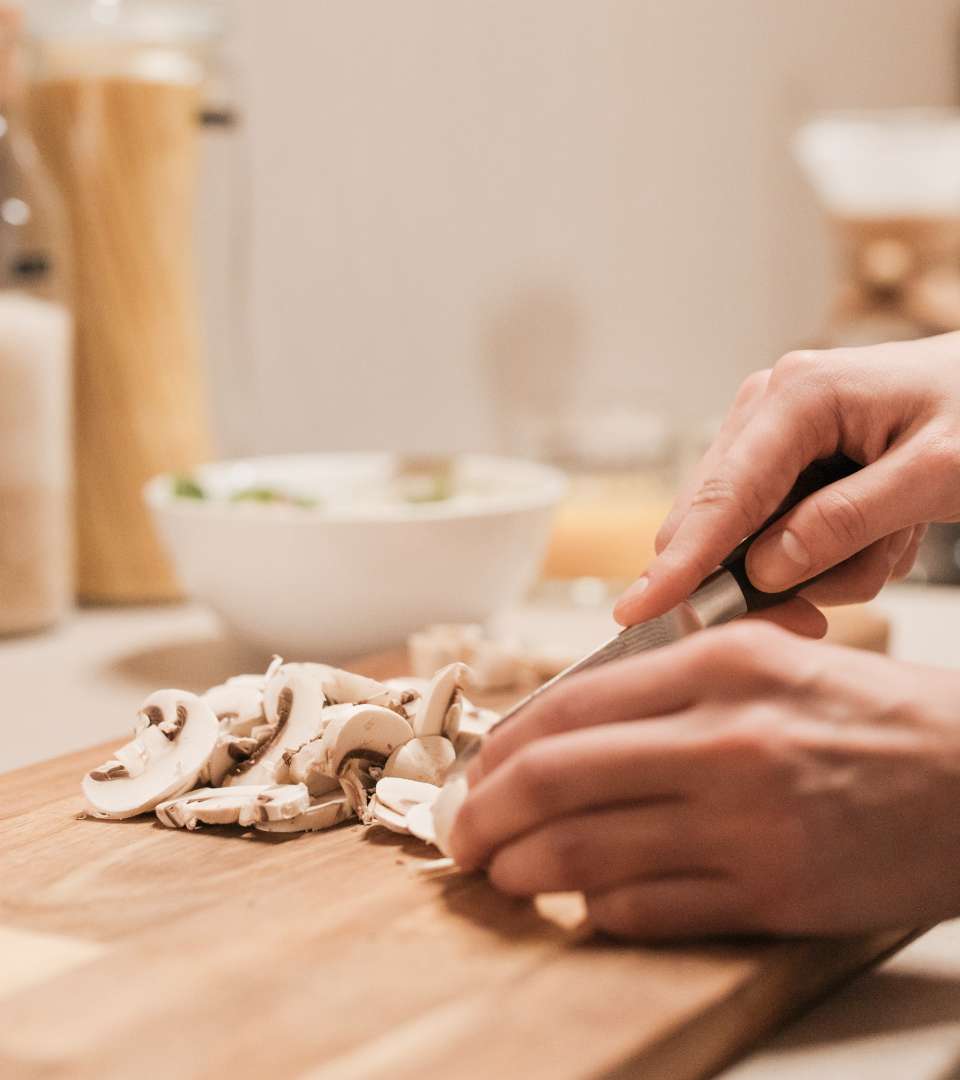 Our history
2016
The "saucy" revolution
We launched the new line of creamy vegetable bases for the kitchen.
Unlike common creams, "Salsiamo" does not alter the original flavour of dishes with preservatives and acids, and is GMO-and gluten-free.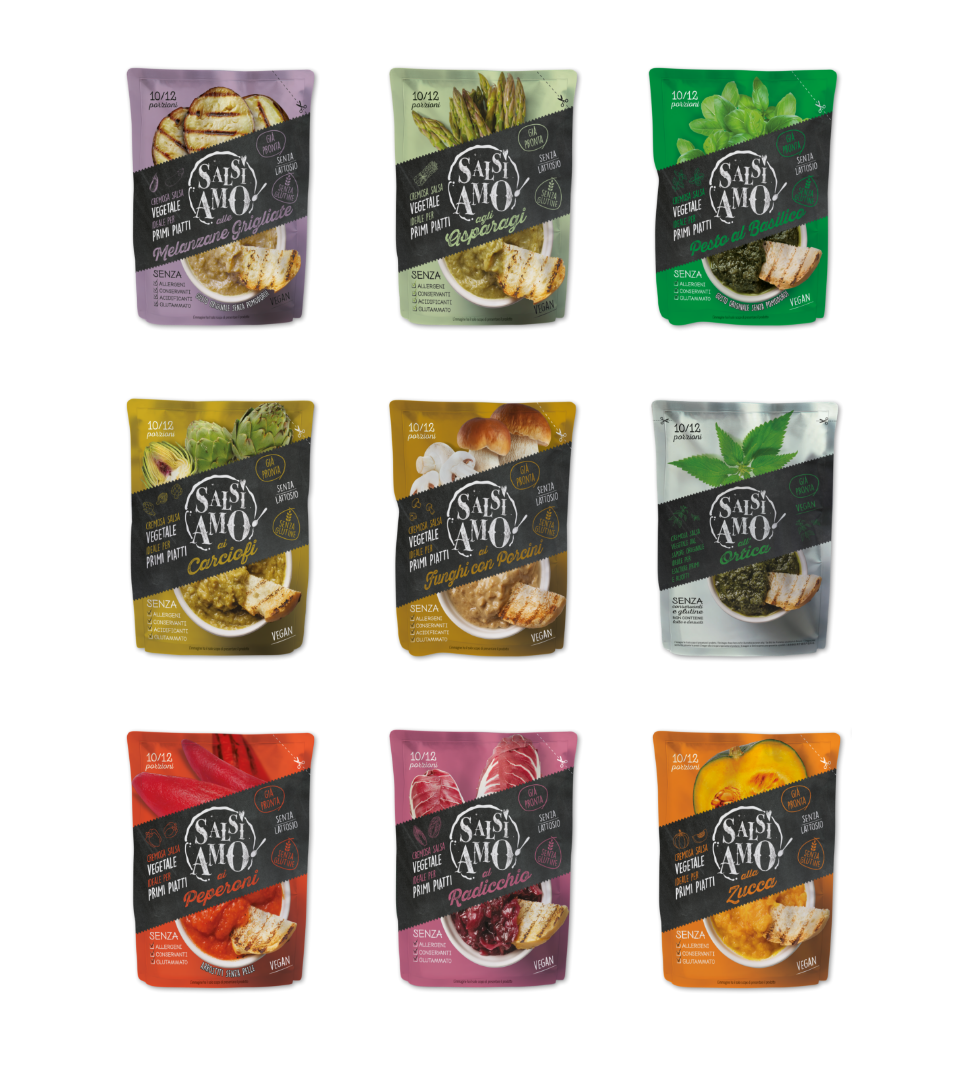 Our history
2018
When technology tastes really good
We built a new production site at the same location (San Giorgio delle Pertiche), using even better and safer technologies. At this site we installed an ultra-modern, fully automated packaging line that is entirely dedicated to pouches for freshly-processed and steam-cooked mushrooms, to preserve their flavour and consistency. At the same time, we launched the production of artichokes in pouches.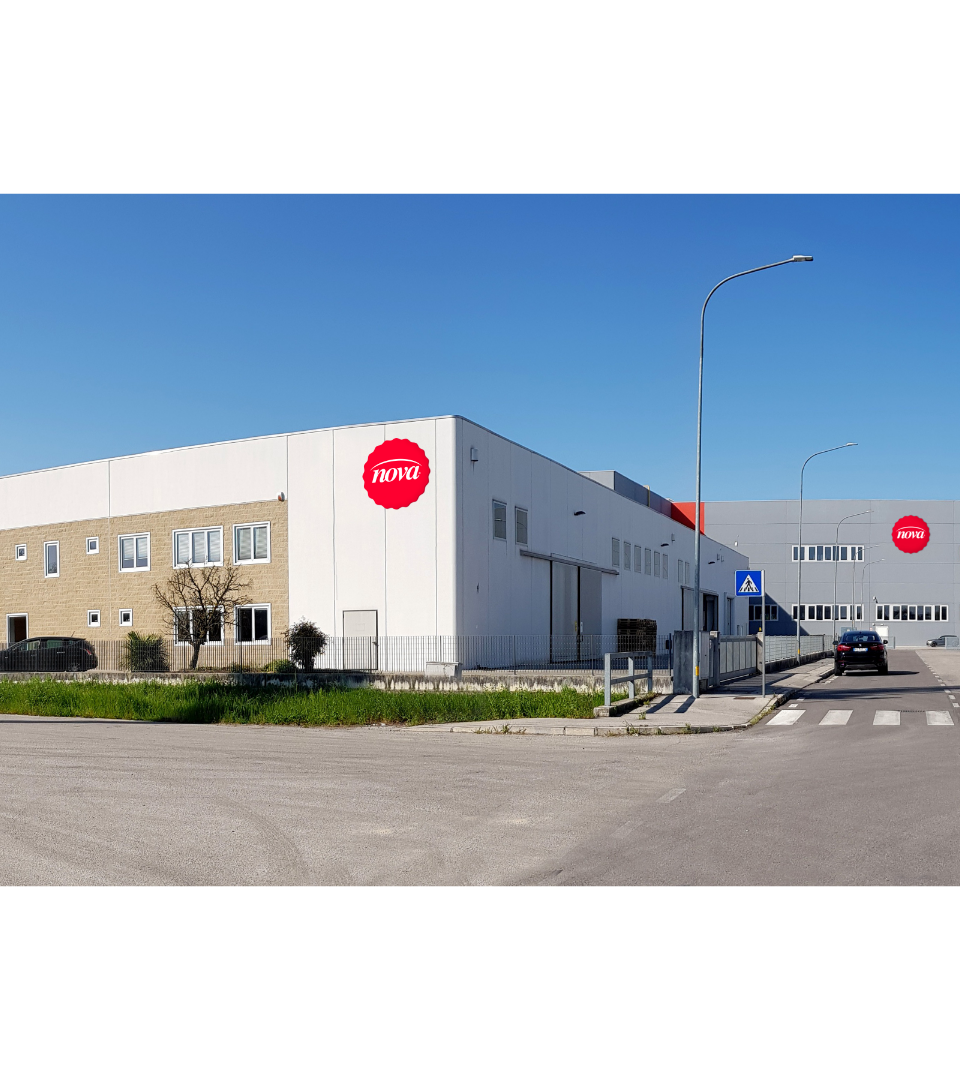 Our history
2019
We decide to show off our vegetables
Our vegetables are so mouth-wateringly inviting that we like to show them off.
That's why we expanded our glass packaging line to also include thick and thinner ready-to-use vegetable-based sauces.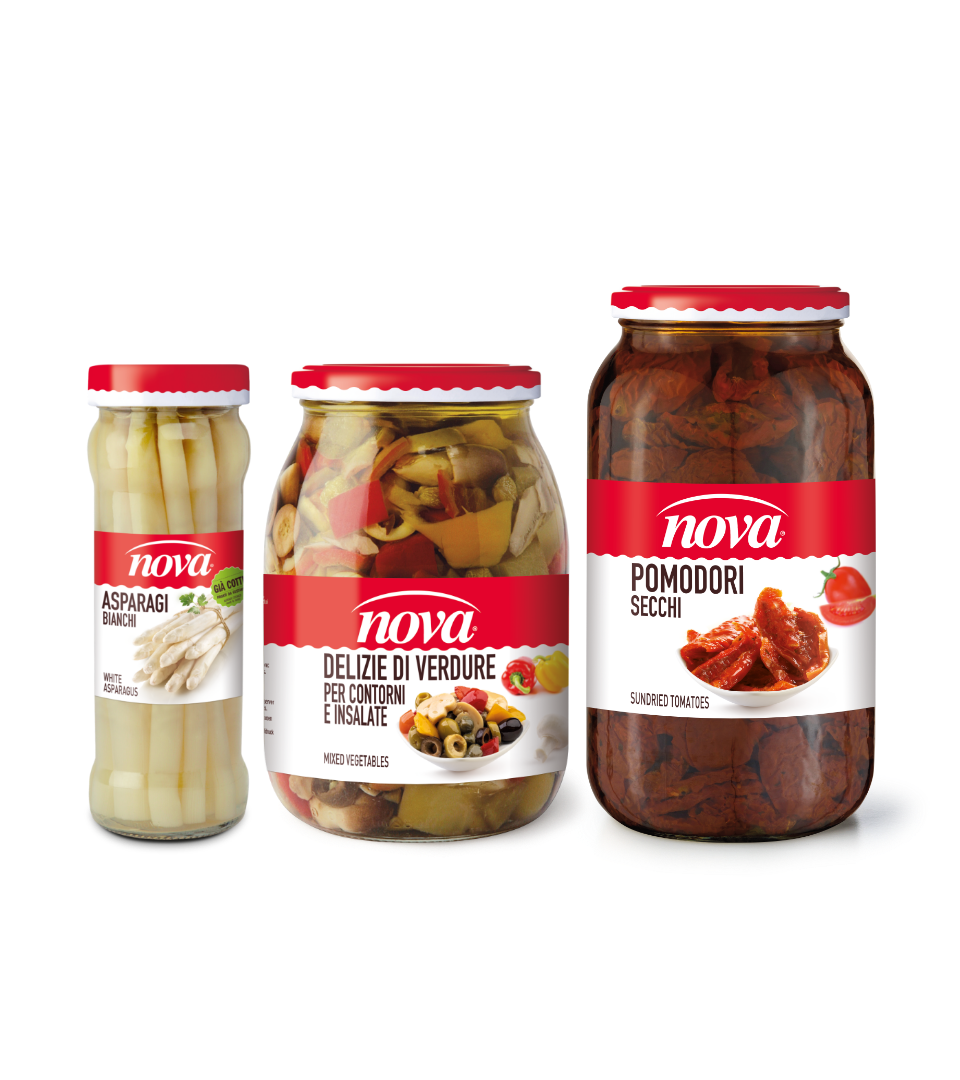 Our history
Oggi
Nowadays, following the entrance in the company of the founder's children, Ilaria and Daniele, we continue our work uninterrupted and are busy turning out more than 150 products .
Having also acquired more experience in the private label service, we manage over 50 brands for the leaders of the large supermarket chains and of the hospitality industry in Italy.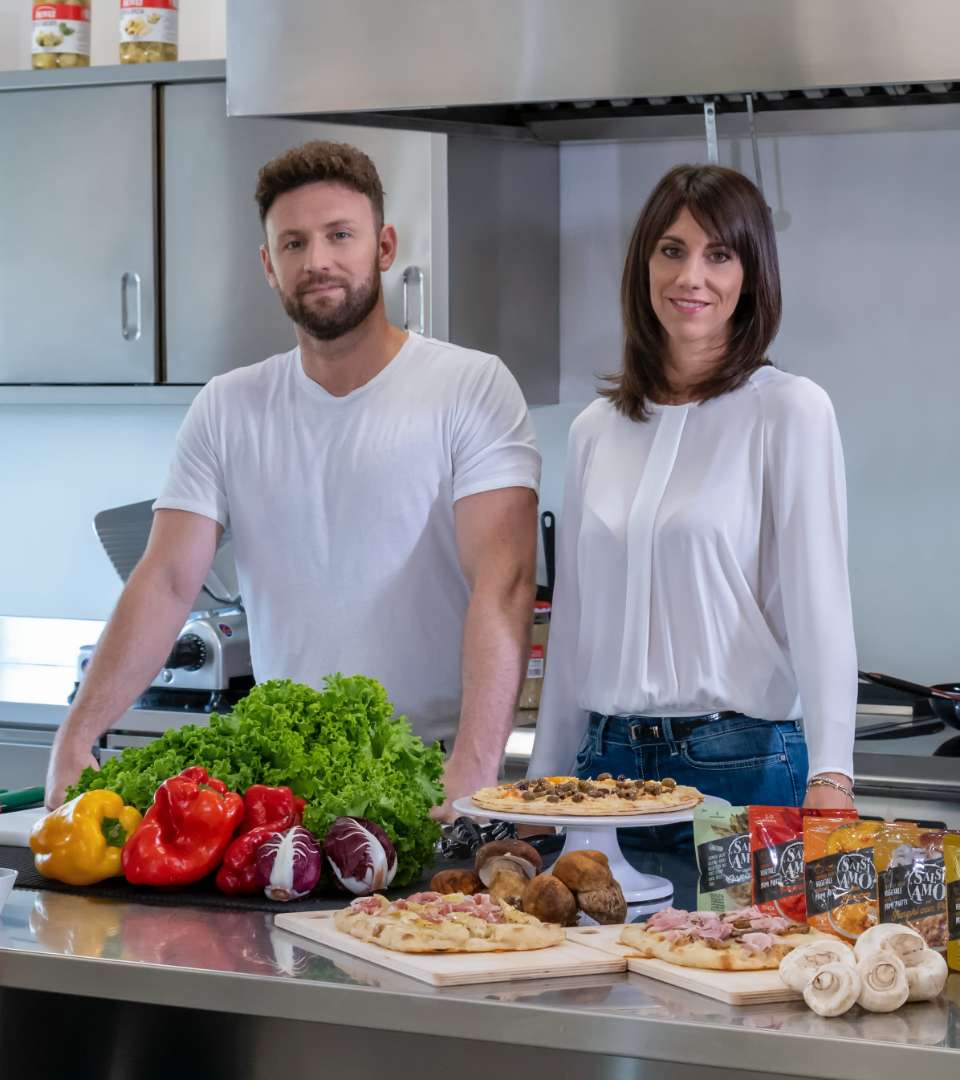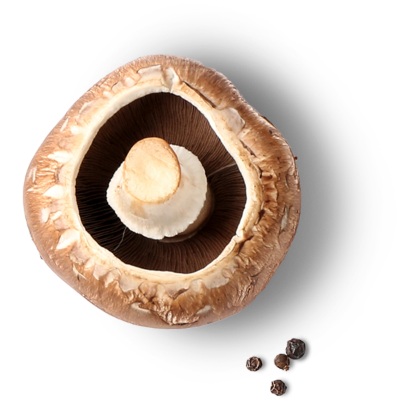 Being Italian is synonymous
with flavour and quality
We carefully choose the best vegetables and genuine ingredients to prepare our delicious products. We look for exquisite, high-quality and natural products, starting with mushrooms.
Where market vegetables are concerned, we select small producers from diverse areas, where the soil and climate are best suited to the various crops. We do this in order to have fresh and flavoursome vegetables throughout the year. Choosing the right raw materials is fundamental for obtaining high-quality products.

We process and package the vegetables and mushrooms solely in our plant, thoroughly checking all steps and guaranteeing the highest safety levels. The management of our production and supply chain is still a family affair, with respect for tradition and Italian flavours.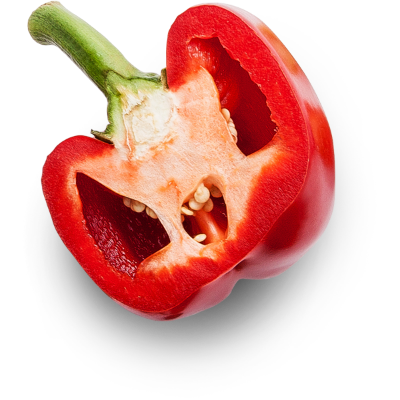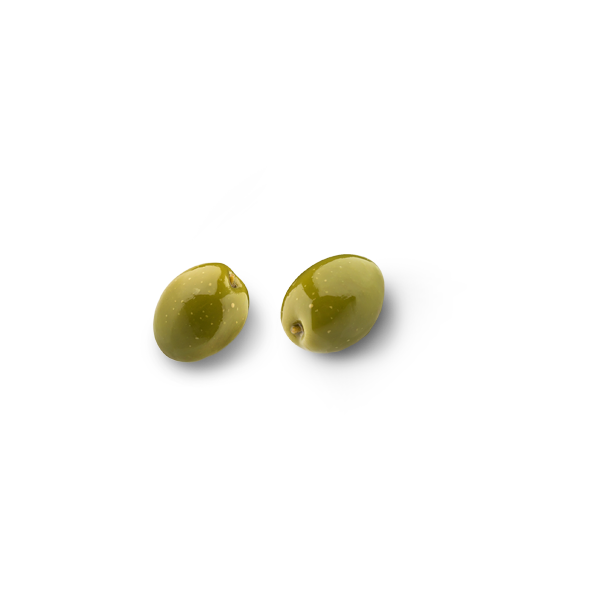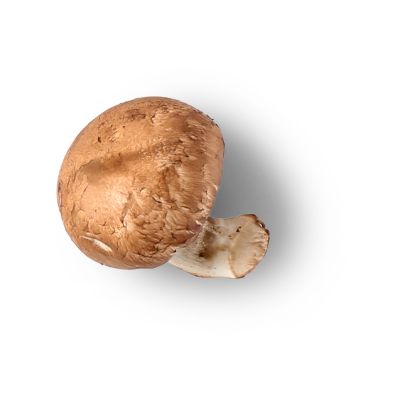 1. Conscious crop husbandry
We sustainably support a network of quality farmers who grow our mushrooms and our vegetables. We create long-term, trust-based relationships with the best suppliers, ensuring we only receive excellent, flavoursome and genuine raw materials.

2. Long live sustainability!
Our products are also good for the environment. The packaging that protects them is mostly produced from recyclable materials. In our transformation plants we produce with a focus on energy savings, reducing consumption and waste.

3. Processing that respects the raw materials
We adopt precise processes to handle fresh products gently and in the most natural manner possible. Exclusive production techniques ensure that the authentic flavour and the precious organoleptic characteristics of the vegetables and mushrooms are preserved, as if they had been freshly picked.

4. Waste-free production
We pay great attention to preventing food waste and to reducing the by-products of the production process to a minimum. Thanks to efficient and modern systems, we process the raw materials saving energy and water.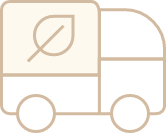 5. CO2: boo!
All details of our packaging are carefully thought out to reduce weight and volume, thanks to new materials and innovative solutions. They take up less space and are easier to transport. In this way, we can optimise shipping and reduce carbon dioxide emissions during deliveries.

6. Insatiably curious
We always keep an eye out for the new taste trends and are guided by the preferences of lovers of good food, to create and improve our products: mushrooms and vegetables preserved in oil.
Quality
We pay minute attention to every detail when preparing mushrooms, vegetables and vegetable creams, so that you can be sure that the products you put on your table are natural, healthy and genuine. Starting with the meticulous management of the production and supply chain, we select the best suppliers and keep a close eye on the quality of ingredients, from the word go. 
All processing stages take place inside our plants, where we can personally ascertain that all hygiene rules are respected, preventing contamination and preserving the organoleptic characteristics of the foods. Food safety is guaranteed by thorough testing and full compliance with the applicable rules and regulations.
Before being placed on the market, the products undergo a rigorous testing and control schedule.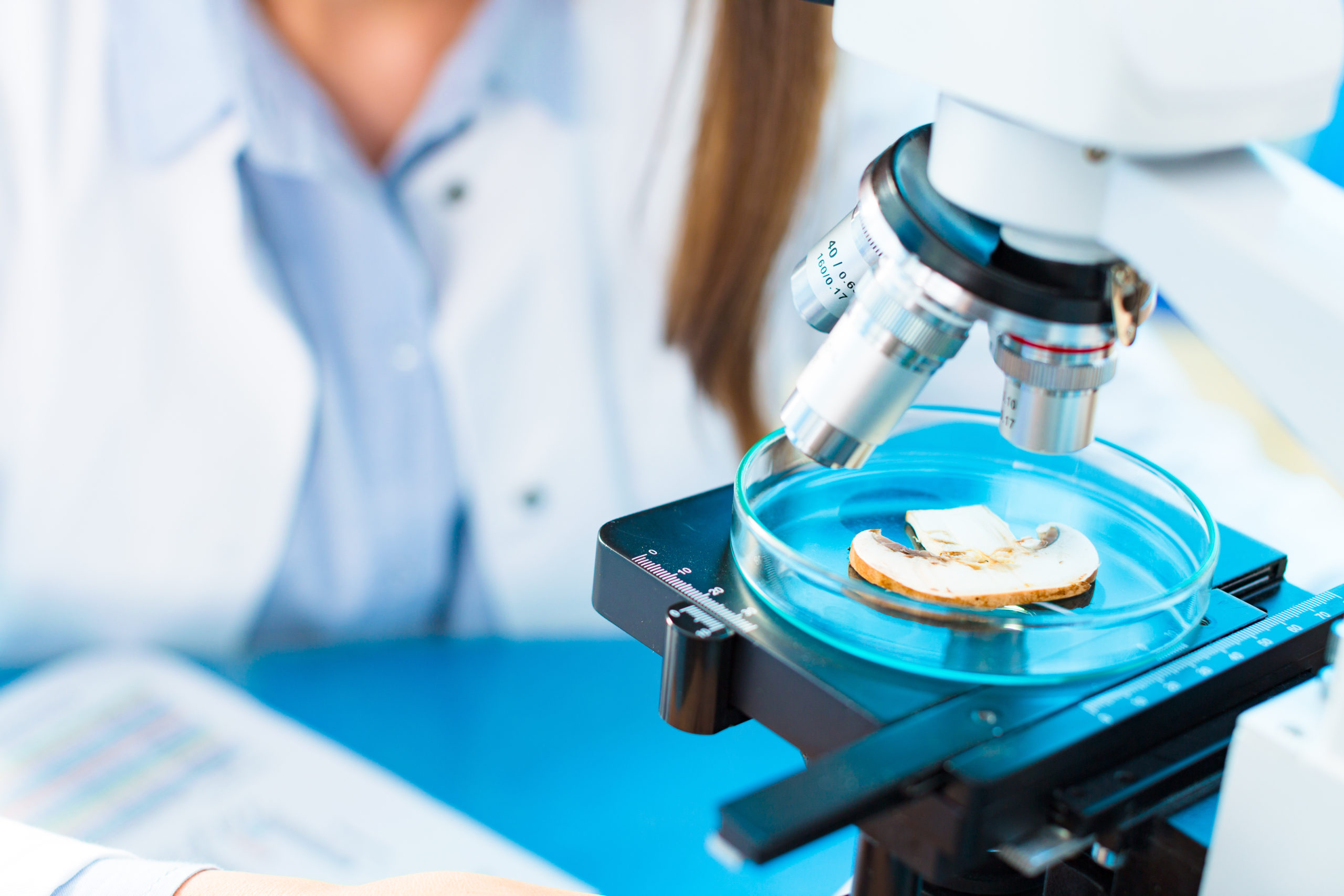 Certifications
Tastiness is now certified. Every day, we strive to guarantee flavoursome and genuine products. The excellence of our processes is guaranteed by the IFS Certification, while we are planning to obtain other important International Standards.
IFS Certification
The International Food Standard is one of the most important international food certifications. It guarantees the quality and safety of our products that you find in supermarkets.
Private label:
your brand, our experience.
Thanks to cutting-edge systems, we can now make our experience and our ability available to private label and large supermarket chains for the manufacture of customised private label products in various formats: in glass, in pouches, and in trays. We have always sought to maximise the quality of our products through technological innovation. We continuously invest in upgrading the packaging lines to reduce processing times, thus preserving the natural flavour of the fresh vegetables, tinned foods and mushrooms, with utmost respect for food safety.