What is the secret of success?
Your creativity in the kitchen and our high-quality, ready-to-use ingredients
Discover the infinite ways in which our products can help you create mouth-watering recipes and gourmet pizzas, with an intense, fresh and natural flavour. The high quality of ready-to-use vegetables and mushrooms is the perfect complement to both modern creative cuisine and to good old Italian traditional cooking. The reduced content of oil and preserving liquids makes preparing a dish easier, since there's no need to drain.
Lo Chef consiglia: Si con GustoUna nuova linea senza olio
Nova presenta la nuova linea di prodotti senza olio, con il marchio dedicato "Si con gusto senza olio". E' l'ultima frontiera nei prodotti trifolati, dove tradizione si mescola con innovazione. Vogliamo proporre al consumatore più attento, prodotti con minor contenuto di olio e più sensibili ad alimenti alternativi.
The Chef recommends: the Salsiamo LineThe revolution in ready-made sauces
Let our creamy vegetable bases for preparing delicious dishes and pizzas tempt you. The result will be spectacular: a delicious dish that doesn't alter the natural flavour of the food with preservatives and acids. A creamy and delicious dish in just a few minutes.
Mushrooms with porcini sauce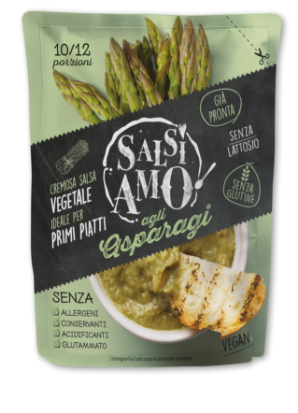 Asparagus sauce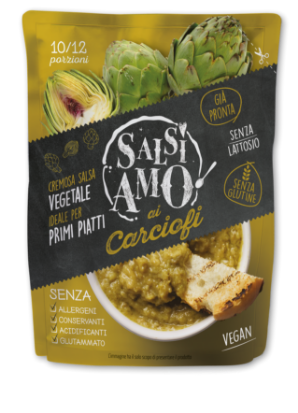 Artichokes sauce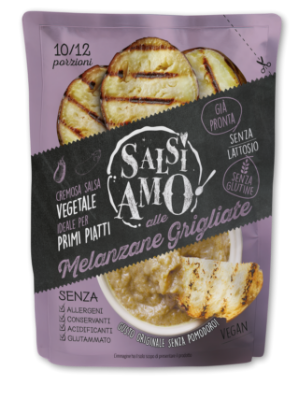 Grilled aubergines sauce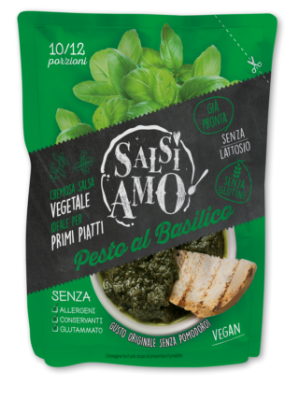 Basil sauce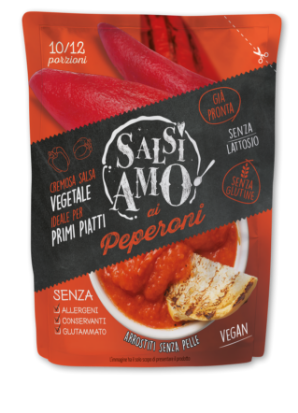 Grilled pepper sauce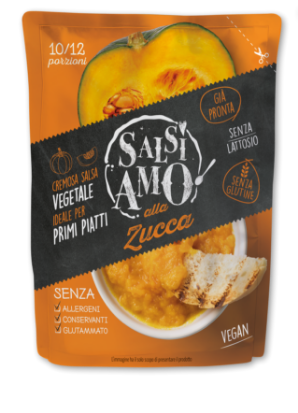 Pumpkin sauce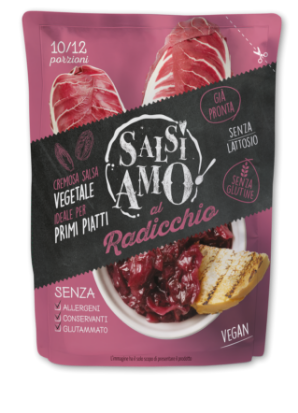 Red chicory sauce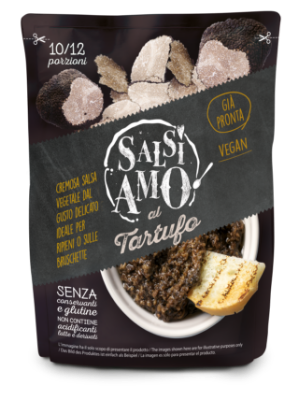 Truffle sauce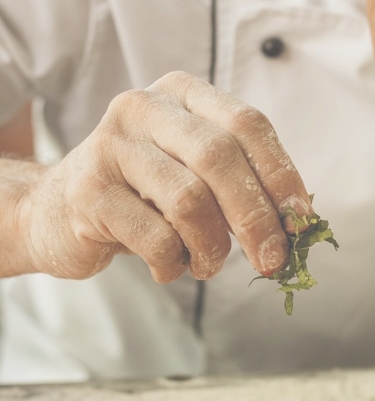 Get to creating your own gourmet pizzas
Make your own gourmet pizza: on a white base (without tomato), use your favourite Salsiamo pouch instead of tomato sauce. The result will surprise you!
You can also rely on the creamy goodness of Salsiamo at the bar or restaurant for:
— using as fillings for grilled sandwiches, wraps and panini;
— garnishing gourmet hamburgers;
— creating bruschetta toppings;
— preparing mouth-watering appetisers;
— accompanying club sandwiches and savoury snacks.
Download our suggestions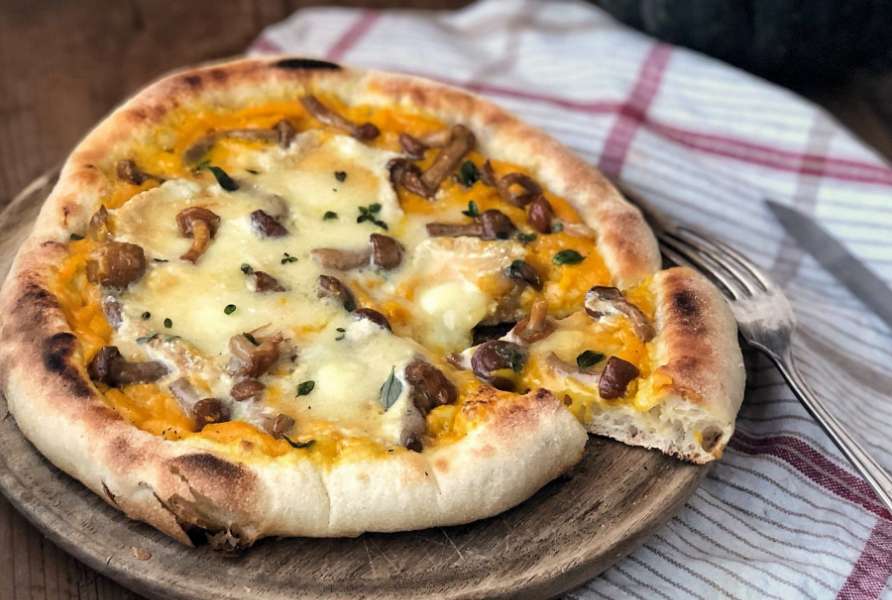 Creamy ideas for restaurants and catering
Invent new, quick and delicious first courses with our natural vegetable bases. Try them directly in the pan as an accompaniment to freshly-made pasta, as the finishing touch to a risotto, or to create delectable broths and creamy soups. They're an unlimited resource of flavours.Alongside red and white meat, vegetable bases heighten the flavour of sophisticated main courses, with lightness and authenticity. They show off all your specialities to perfection, creating balanced combinations of natural flavours.