Salad with mixed vegetables – Orto in Festa
Salad with mixed vegetables – Orto in Festa
TYPOLOGY
Second course
PREPARATION TIME
About 7 minutes
Recommended product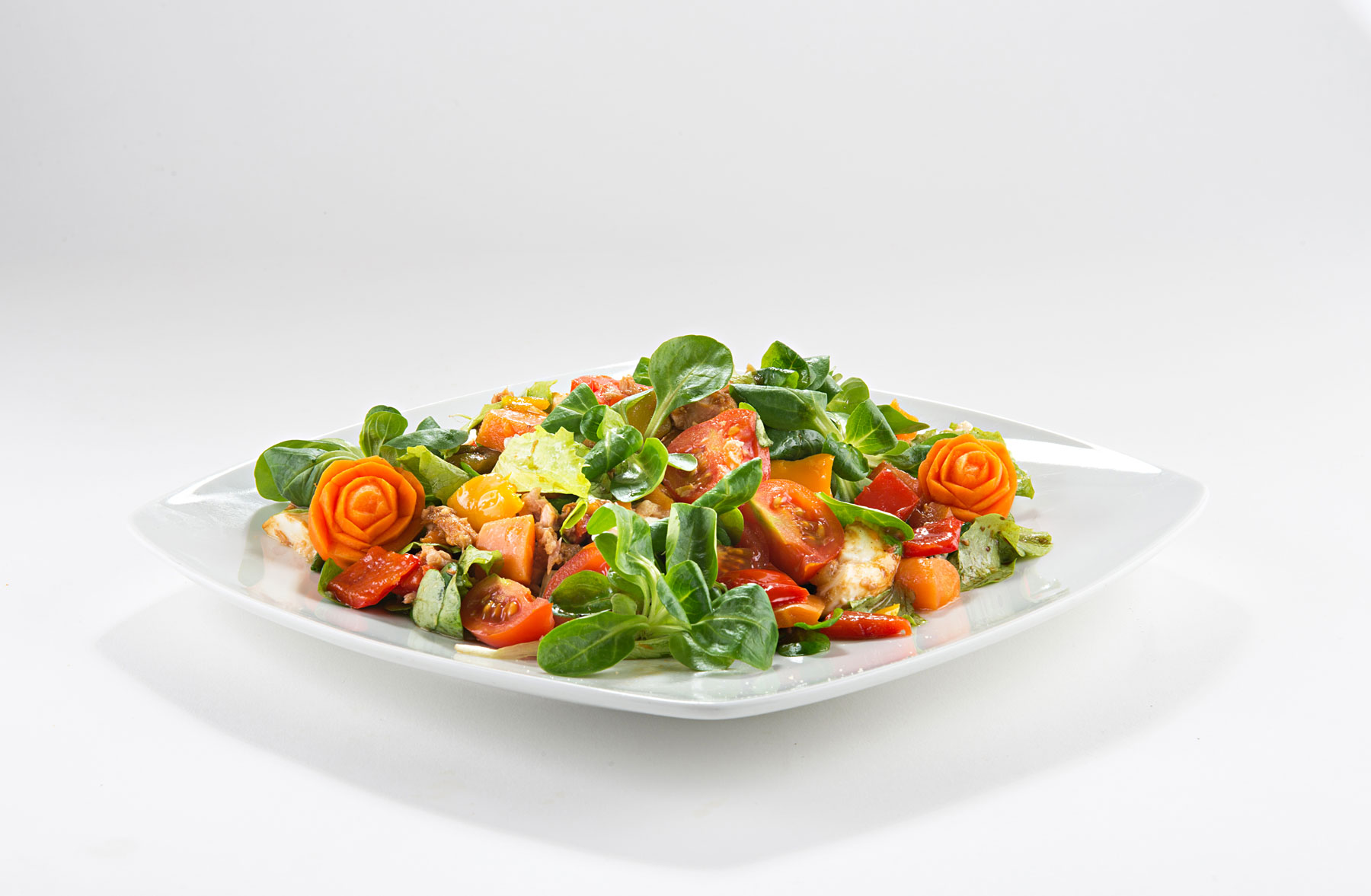 Process
Insert the mixed salad in a bowl, add tuna (well drained), mozzarella and Orto in Festa vegetables (attention, do not drain completely the Orto in Festa tin and use its oil to season the salad).
Season the dish with salt, pepper and balsamic vinegar from Modena.
Mix everything and enjoy this dish with an intense flavor and easy to prepare as well as low in calories!
Enjoy the meal!