Meatloaf with speck and Nova's Seasoned Nameko mushrooms
Meatloaf with speck and Nova's Seasoned Nameko mushrooms
TYPOLOGY
Second course
Recommended product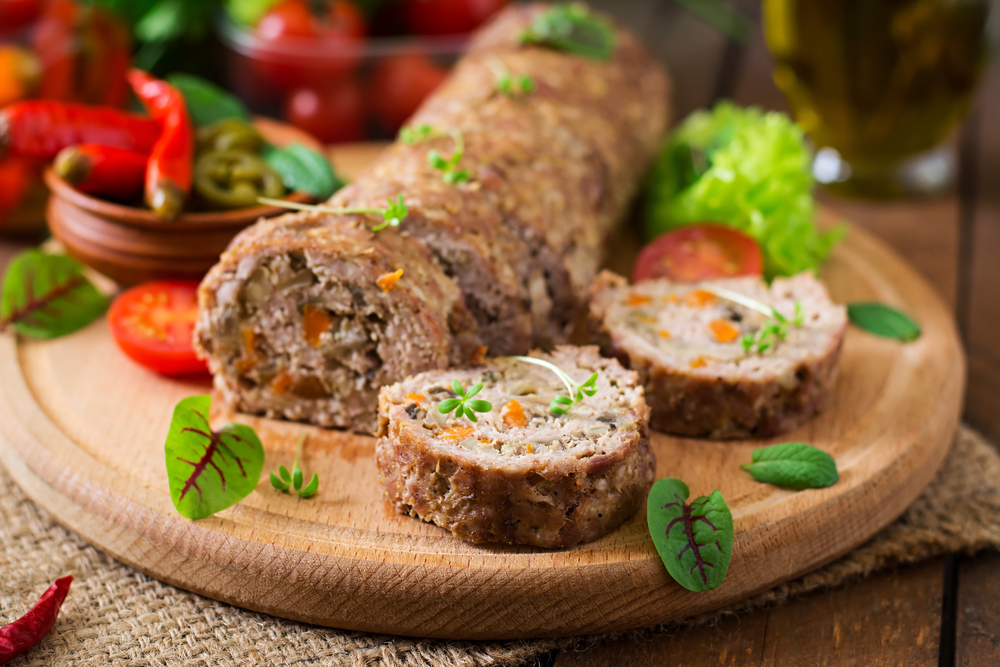 Process
Meatloaf with speck and mushrooms is a fairly elaborate dish, it actually can take a while to prepare, but the result is certainly unforgettable. It is not a daily meal and that's why, when you'll serve it, your guests will be so delighted to ask you the recipe!
Here's the recipe: 
Using a non-stick pan heat two tablespoons of oil and add the minced garlic.
Fry the garlic.
Add Nova's Seasoned Nameko mushrooms (Famigliola Gialla mushrooms), salt, pepper and, lastly, the aromas.
Cook for about ten minutes on medium heat, then turn off  the heat and let it cool.
Soak the bread in the milk
After soaking,  squeeze the bread.
In a bowl mix the meat together with the bread, the egg, the fried mushrooms and, lastly, the grated cheese
Add salt and pepper.
Put a sheet of baking paper on the table. On this sheet  you are going to roll out the mixture.
Using  your  hands give a rectangular shape to the mixture.
Remember to homogeneously place  the mushrooms along the length of the meatloaf to  have the right quantity of mushrooms in each slice you'll serve.
With the help of the baking paper, give the meatloaf an oval shape.
Now flour the meatloaf, then brown it in a pan with two tablespoons of oil to get a thin rind.
Gently turn it to well cook  its sides.
Slightly wet  it with the wine and let it evaporate.
Cover and cook for about 45 minutes, wetting it with some boiling broth.
At the end of cooking, drain it and keep aside the cooking liquid.
Let it cool down.
Take another sheet of baking paper (it must be lightly moistened), create two rows with eight slices of speck each.
Now place the speck over  the meatloaf with mushrooms.
Wrap the meatloaf in the speck.
Tie the meatloaf with some kitchen twine making sure you have properly sealed the ends.
Now  wrap the meatloaf  again in the baking paper and place it on a baking pan.
15 minutes before serving it, heat the oven to 180° C and, as soon as it reaches the right temperature, bake the meatloaf for other 10 minutes.
At the same time, in a non-stick pan, heat the cooking sauce adding a little broth or hot water.
Take the meatloaf with speck and mushrooms out of the oven, then remove both the baking paper and the kitchen twine and lastly cut it into slices of about 2 cm thick.
Place it on a serving dish, add  the sauce and finally serve it.
Enjoy your meal!