Scallops with seasoned champignon mushrooms
Scallops with seasoned champignon mushrooms
TYPOLOGY
Second course
PREPARATION TIME
About 10/12 minutes
Recommended product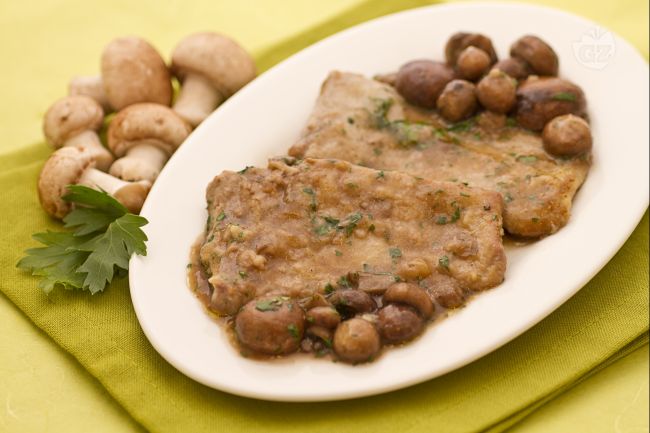 Process
Take the slices of meat and "baptiztele" until you give it a thickness of about 1 cm.
Flour the slices on both sides.

Heat in a pan the 30 g of butter and the tablespoon of olive oil.

Then add the slices and brown them several times

.
Add the two tins of Champignon Trifolati Nova (drained) 212 ml.
Blend everything with excellent white wine.
Let the wine evaporate slightly and then turn off the heat.
Serve your escalopes on a serving plate, accompanied by a sprinkling of finely chopped parsley.
Enjoy the meal!