Eggs with Bacon and Truffle Sauce
Eggs with Bacon and Truffle Sauce
TYPOLOGY
Second course
PREPARATION TIME
About 15 minutes
Recommended product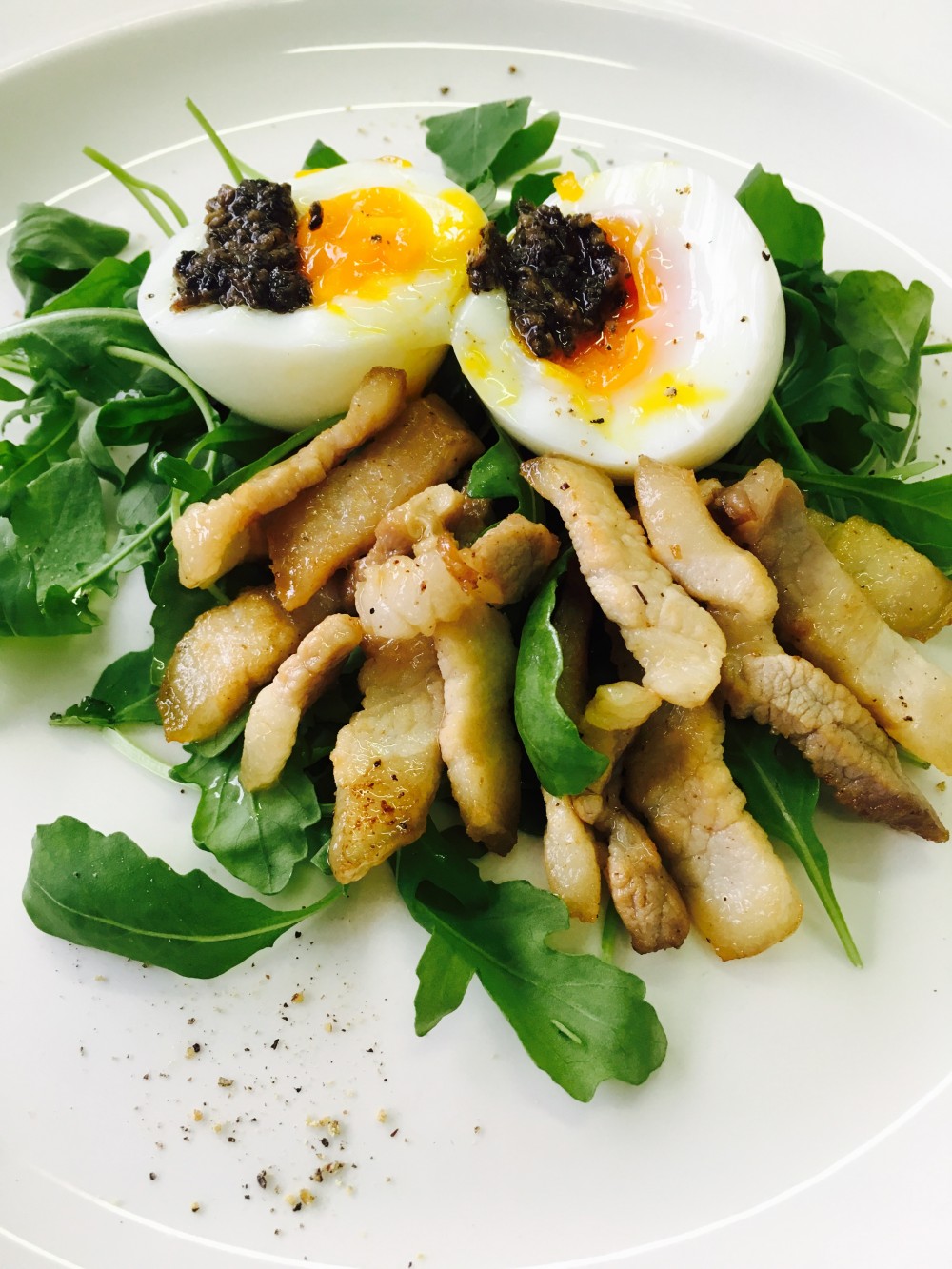 Process
Today we explain how to make a simple but delicious dish: eggs with bacon and truffle.
Follow all the steps and you will get the original Nova recipe.
Put the butter in a pan and sauté.
When the butter begins to brown slightly, add the eggs.
Add salt and pepper (to taste) - the result will be a cooked egg " all'occhio di bue ".
At this point, brown the bacon in a pan with butter.
Place the truffle on hand and start to compose your dish.

Place a bed of arugula underneath, in which you will place your egg.

Drop the sautéed bacon over the egg and sprinkle with a teaspoon of Truffle Sauce - Pasta&Bruschetta.

To garnish, place the grated parmesan cheese on baking paper and create small circles, heat it in the microwave and once the cheese has melted, let it cool.

The solid disks that will form you can use them to garnish as you like your egg!
Enjoy the meal!