Gnocchi with Red Chicory Sauce – Salsiamo and walnuts
Gnocchi with Red Chicory Sauce – Salsiamo and walnuts
TYPOLOGY
First course
Recommended product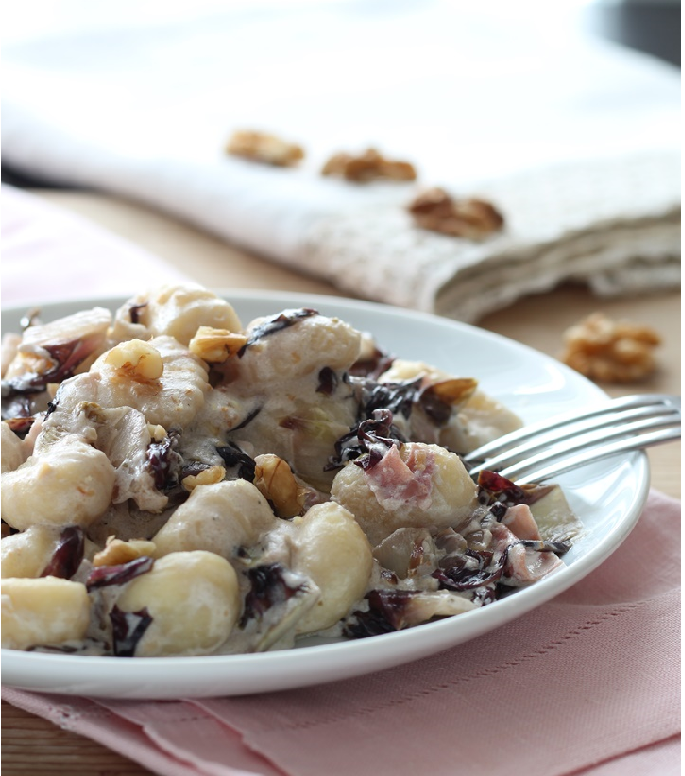 Process
Put on the heat the salted water to cook the gnocchi.
In the meantime cut the speck into pieces and sauté on a pan with a little oil.
Once reached the boiling add the gnocchi and wait for it to surface to remove them.
Put them in a pan with the Red Chicory Sauce - Salsiamo, the browned speck and a drop of cooking water.
Sauté for a few minutes waiting for the sauce to bind to the gnocchi and then serve with a sprinkling of walnut grains. Tip: you can replace nuts with hazelnuts or almonds.
Enjoy the meal!