Salads with Nova's Lamon Borlotto beans, arugula and cherry tomatoes
Salads with Nova's Lamon Borlotto beans, arugula and cherry tomatoes
TYPOLOGY
Second course
PREPARATION TIME
5 minutes
Recommended product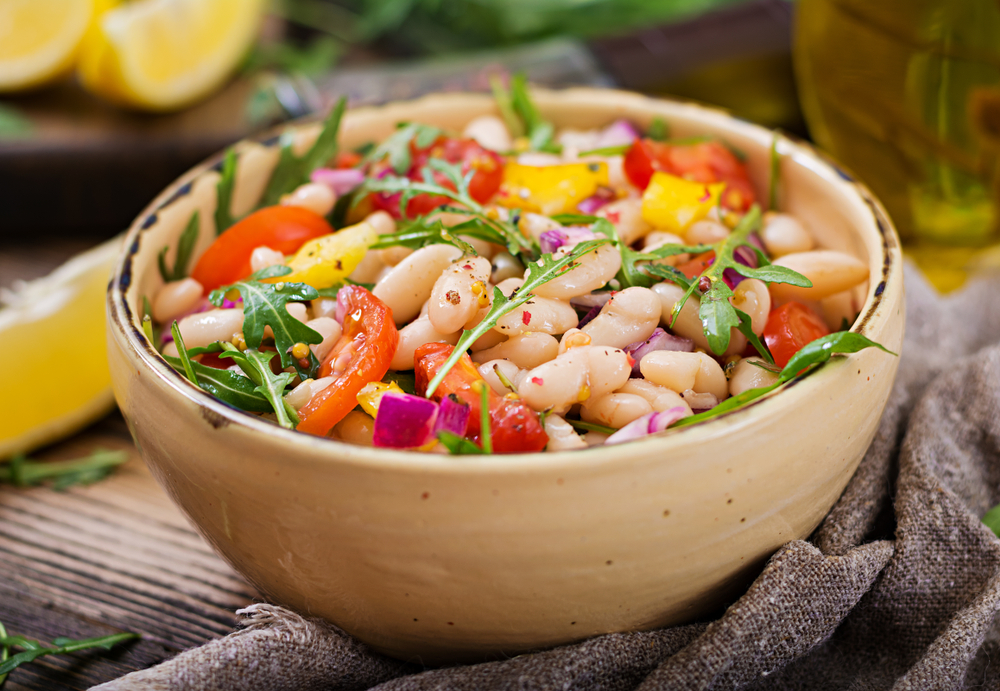 Process
Open a tin of Nova's Lamon Borlotto beans, rinse under running water and pour into the salad bowl.
Clean the shallot, chop it finely and add it to your salad.

Do the same with arugula, cherry tomatoes and spicy chili.

Add the latter according to your taste.

Clean the peppers and cut the cap to which the petiole is attached, then remove the central part with the seeds and most of the white ribs with a rotating movement. Rinse them so that they are clean and cut into pieces.
Add the raw peppers to the salad bowl.
Season with a little extra virgin olive oil, salt and oregano.
Enjoy the meal!