Barley with bacon and Red Peppers Sauce – Salsiamo ai Peperoni
Barley with bacon and Red Peppers Sauce – Salsiamo ai Peperoni
TYPOLOGY
First course
Recommended product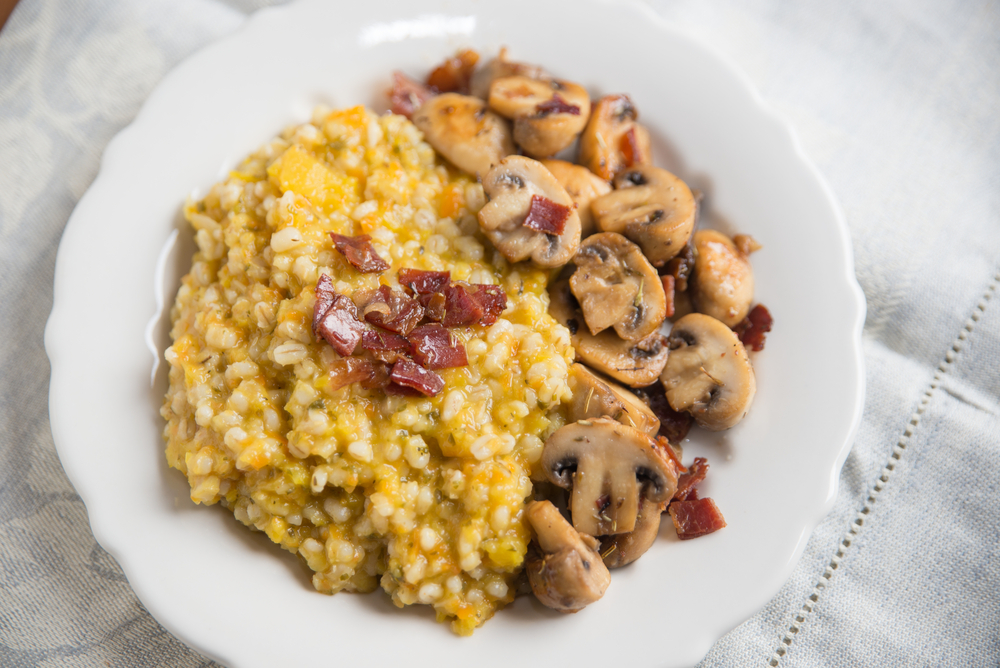 Process
Cook the barley in water.
Cut the shallot into julienne.
Sauté the shallot with the oil and once the shallot begins to brown add the bacon in cubes.
Sauté the bacon for about 2 minutes, then pour all with white wine for 3 minutes;
Then add the Red Peppers Sauce - Salsiamo ai Peperoni and the cooking cream (if you want you can do without the cooking cream);
Place the barley in the saucepan and mix together.
Before serving the dish, now finished, add a little olive oil and a side of mushrooms.
Enjoy the meal!