Cold pasta with mozzarella, basil and cherry tomatoes – Nova Funghi's recipe
Cold pasta with mozzarella, basil and cherry tomatoes – Nova Funghi's recipe
TYPOLOGY
First course
PREPARATION TIME
About 20 minutes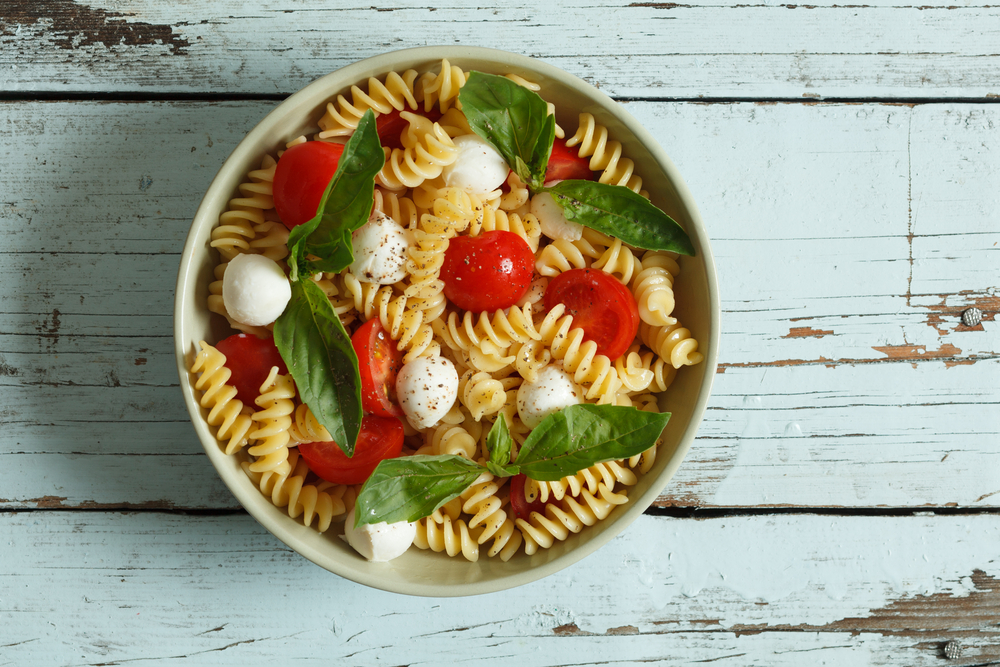 Process
Today we want to reveal you the secret to make your cold pasta with mozzarella, basil and cherry tomatoes, the best you have ever tried!
Cook the pasta in salted water. Drain it "al dente", arrange it on a very wide plate, dress it with a little oil, mix it and let it cool evenly. Place it in a bowl.

In the meanwhile you can start preparing the seasoning: wash the tomatoes and cut them into wedges.

Put them in a colander to lose the liquid of vegetation mixing them with garlic peeled and sliced.

Cut the mozzarella into cubes.
Chop the Pitted Leccino Olives - Nova Funghi.
Once the pasta has cooled well, put it in a baking dish, season it with the Basil Sauce - Salsiamo al Basilico and add the other ingredients.
Mix thoroughly then let it rest in the refrigerator for at least a couple of hours withdrawing it at least an hour before serving, to enjoy the pasta at room temperature.
You can garnish with a nice fresh basil leaf.
Enjoy the meal!