Polenta with Nova's Lamon Borlotto Beans
Polenta with Nova's Lamon Borlotto Beans
TYPOLOGY
Secondo piatto
PREPARATION TIME
About 75 minutes
Recommended product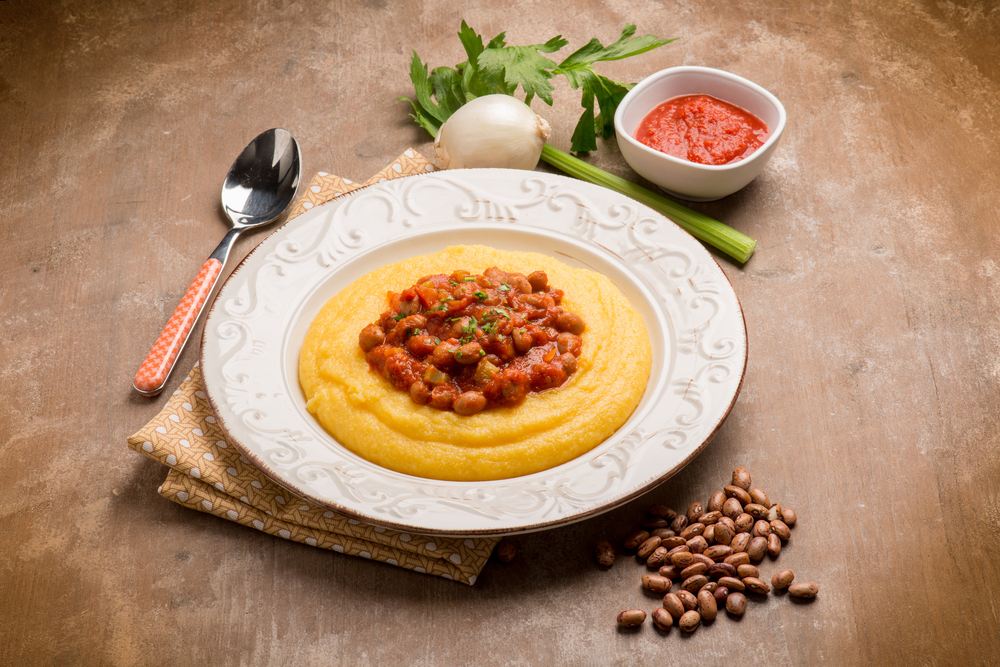 Process
Rich in protein and with a delicate but intense taste, Polenta with  Nova borlotti beans can be an excellent veggie second course to enjoy with your guests! It is not a famous dish, that's why it  guarantees a pleasant surprise effect.
Here's the recipe of Polenta with borlotti beans:
Peel the carrot and cut it into cubes.
Finely chop half onion.
Heat 4 tablespoons of extra virgin olive oil in a pan.
Add carrot, onion and a sprig of rosemary.
Now let the vegetables browning and then add 300 ml of tomato sauce.
Add a pinch of salt and cook for 5 minutes over a medium heat.
Now add Nova borlotti beans and let them cook until they become soften.
Prepare polenta (you can use pre-cooked flour or corn flour). Pour the flour into boiling water and stir for 40 minutes.
Put the polenta on a dish with a thin layer of sauce and season with plenty of sauce and beans.
For those who like strong flavors, we recommend adding a dash of spicy oil on top.
Enjoy your meal!